Midtown Comics is home to more creator appearances than any other store, so keep your eye on this space for all our upcoming announcements! Keep on top of the latest updates by checking this page or by signing up for our email newsletter.

HALLOWEEN AT MIDTOWN COMICS! SATURDAY, OCTOBER 31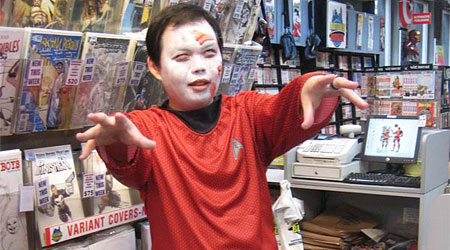 Customers and staff at both Midtown locations showed their Halloween spirit!
NEW YORK COMICON ONE YEAR OUT PARTY! THURSDAY, OCTOBER 9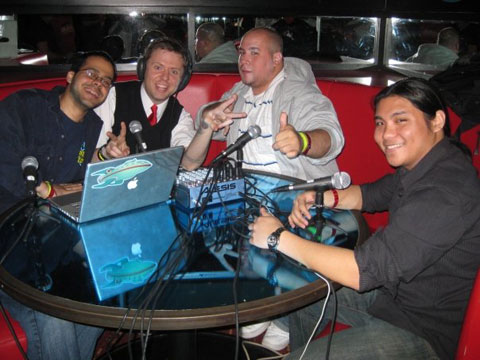 Bowlmoor was the scene of New York Comic Con's "One Year Out Party" and also the spot where the Midtown Comics Podcast team sat down with NYCC founder Greg Topalian to talk about the upcoming 2010 NYCC/NYAF show. Click here to listen to the podcast!
TIM GUNN & PHIL JIMENEZ! WEDNESDAY, SEPTEMBER 9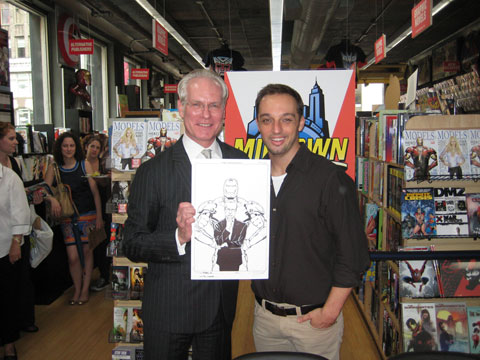 MARVEL COMICS 70TH ANNIVERSARY BASH! TUESDAY, AUGUST 11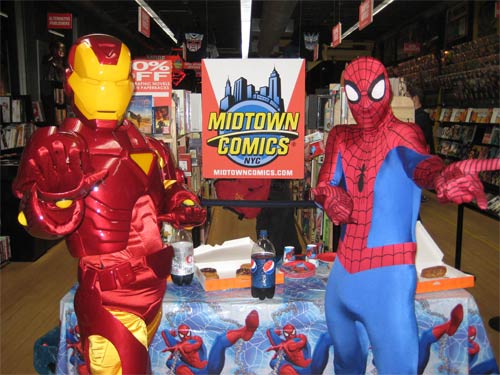 SIGNINGS & EVENTS ARCHIVE
Click here to view photos from previous signings & events
LIST OF PREVIOUS GUESTS!