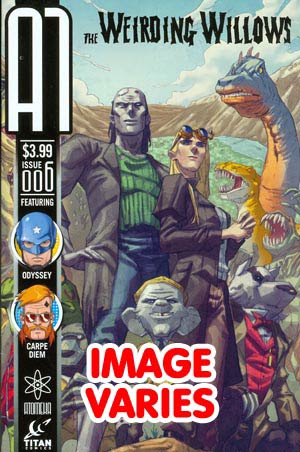 Description
The last issue of the first series of the new A1 draws to a close, but it won't be the end for these characters.
Carpe Diem: When an endless horde of volcanic monsters march to destroy everything humanity holds dear, not even the CARPEDIEM agents can stop it.
Odyssey: Blazing Glory's showdown with Sharky in Zuccotti Park raises questions in the White House and President Obama is forced to make a decision that will come back to haunt him.
Weirding Willows: There is a werewolf loose in the house of Dr. Moreau and she may be too much for even Frankenstein's Monster to handle.
Item #: 1281251
• Diamond code:
JUL131279
• UPC: 07447028042200611
Share this